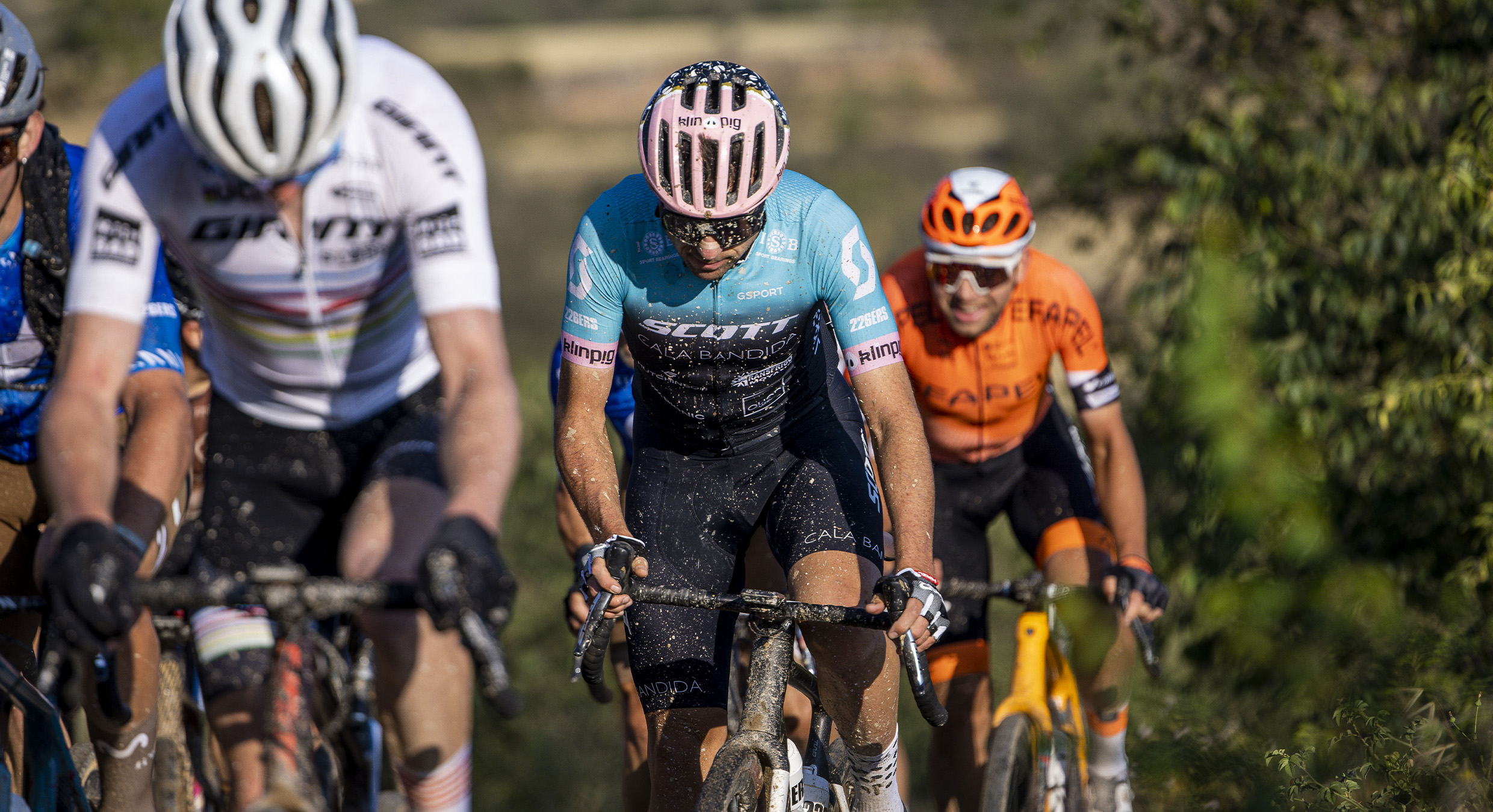 05 Jun

Scott Cala Bandida at the Hutchinson Ranxo Gravel

The ISB Sport ambassador team is developing a taste for Gravel World Cup races. It was a highly enjoyable race for the team, with Sergio securing sixth place and Miquel making it into the top 20.

On Sunday, June 4th, the third edition of the Hutchinson Ranxo Gravel took place. This race, which is part of the UCI Gravel World Series, is gaining more participants each year and is held in Ponts, Lleida.

After Jose Mari Sanchez's second-place finish in the previous edition, the riders of Scott Cala Bandida were eager to tackle this race. They are becoming more and more fans of Gravel cycling. With a course of 160 km and over 2,000 meters of elevation gain, featuring exhilarating trails, it was an intense competition.

The race began with a demanding ascent, the toughest of the route, which created a selection of groups that would later battle for victory. In the leading group, where Sergio was positioned, numerous attacks were launched. In the end, a group of nine riders fought for the third podium spot, with Sergio finishing just 10 seconds behind third place, securing sixth place overall and first in his age group.

Sergio Mantecón said, "I'm pleased with my first competitive Gravel race of the season. It was an extremely fast race, and I stayed with the front group throughout. The result was good, and above all, we enjoyed a high-level competition. Gravel is a discipline I often practice during training, and I love competing in it."

Meanwhile, Miquel closed out the top 20 in a race that allowed him to reconnect with his gravel side.